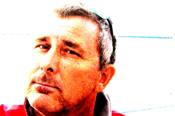 Our sail boats are often the most expensive asset we have after our homes, so it makes sense to get the most satisfaction joy and plain fun we can from them. I invite you to look at this list and see if there is something here, you would benefit from getting some help with:
Sail Trim:
The sails are the engine of the boat and so knowing how to trim the sails correctly is a worthwhile skill. Correct trim can help make the boat perform more efficiently, can make sailing in a breeze less stressful-less heel, less weather helm, less sail flogging-Just remember how expensive those sails are. It does not take much to make them more expensive than the engine so knowing how to set them properly and use them correctly has many advantages.
Sailing systems and techniques:
Handling the boat across the spectrum of wind speeds and apparent wind directions ought to be a part of every sailor's quiver of skills. One of the things I see most often is that the equipment and layout of the reefing hardware and lines is really not very well laid out on almost all boats. Consequently reefing is rarely done with consequences like those related to sail trim, of which reefing is really a sub set.
Reefing:
There are two aspects to reefing: the technique-the sequence or procedure and the system, incorporating the cordage plus the hardware and its placement. It does not take much to improve the reefing system on any boat and often with small cash cost for hardware, so it can be pretty high value—Results for cost. Sheeting and traveler controls are another area where big improvements can be made with not much effort or cost relative to the result.
Tacking:
Simple as it may seem, there is a technique for tacking and if done in a way that suits the crew and the boat, makes it a lot easier for 'the crew' to trim the headsail, especially if it is a large overlapping sail without busting a gut in the process.
The (cruising) Spinnaker:
I see quite a few situations where folks have a cruising kite but are cowed by the thought of setting it simply by not knowing how to use it, never having been properly instructed. I can show you a few simple techniques that will have you using that kite almost any time you can.
Deck hardware:
Many boats have just enough of the size of equipment that will just work. Both these factors interfere with the fast efficient and seamanlike use of the gear. I can show you a few tricks on how to make the best use of the hardware on the boat and where appropriate I can design upgrades for you that will be again a big improvement for short money.
Sails, sizes, number of and type of for 'The Exit Plan' or just cruising
Having the right sails for being in the ocean is a pretty key aspect of going off cruising. There are aspects of sails that play into the equation too: size, how many you need or want, stowage location, how do they overlap for wind speed and angle, cost/value, durability, ease of repair, ease, or lack of in setting handling and dousing-I can help you plan an inventory (over a few years if need be) that will work for you in all the ways over and above actually using the sail.
Offshore preparation:
The wider view of selecting sails for offshore is how the boat is set up on deck. BUT sails are just one element of preparing for going offshore. There are a many aspects to be considered, and I can help guide you thru them. For instance can you identify the eight critical events that you need to plan for?
Racing: Crew building and co-ordination when racing.
Many of us like to exercise our competitive juices when sailing and racing can be a great activity. BUT we have all seen boats good boats with good guys and girls come unstuck thru simple failures or missing key aspects on the racecourse.
Do you know what the most important job of the person steering is?
What is the most fun job in the boat? (IMHO)
Do you have a crew or a team?
These and many other aspects of sailing I can help you with. To find out more, send me a note: Coop.joecoopersailing@gmail.com or call me at 401 965 6006
A private consultation or coaching session is the start of getting you more fun from your boat.
Cheers
Joe Cooper
401-965-6006
Google+